Top Ten Historic Hotels in the USA to Visit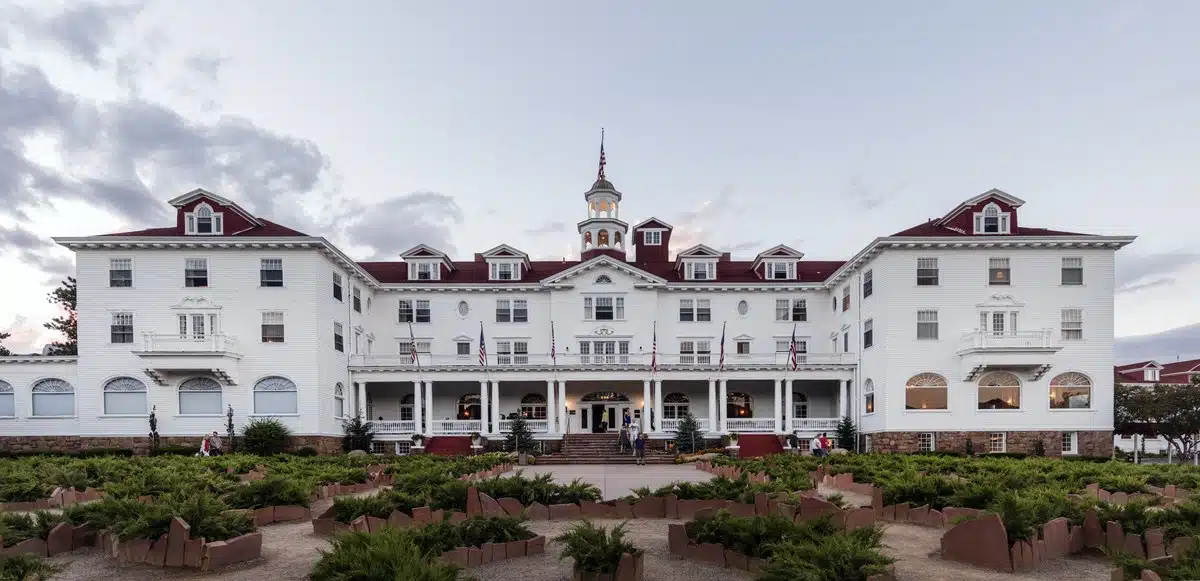 The Stanley Hotel – Estes Park, Colorado
Description: Famous for inspiring Stephen King's novel "The Shining," this elegant hotel offers stunning views of the Rocky Mountains. It boasts beautiful architecture, luxurious rooms, and a rich history.
Price of stay: Prices start at around $250 per night.
Best time to go: Summer and fall offer pleasant weather for exploring the surrounding national park and enjoying outdoor activities.
Senior discounts: The Stanley Hotel offers various packages and specials throughout the year, but specific senior discounts may vary. It's best to check their website or contact them directly for more information.

The Plaza Hotel – New York City, New York
Description: Located on Fifth Avenue, The Plaza Hotel is an iconic landmark featuring opulent decor, luxurious accommodations, and exceptional service. It has been a symbol of elegance since 1907.
Price of stay: Prices range from around $500 to over $1,000 per night, depending on the room type and season.
Best time to go: Spring and fall are ideal for pleasant weather and fewer crowds.
Senior discounts: The Plaza Hotel does not explicitly advertise senior discounts, but they occasionally offer promotions and packages that may provide certain benefits for seniors. It's advisable to check their website or contact them directly for more details.

The Greenbrier – White Sulphur Springs, West Virginia
Description: This grand resort, dating back to 1778, offers a luxurious and elegant experience. It features impeccable architecture, exquisite dining, and a wide range of activities, including golf, spa treatments, and outdoor adventures.
Price of stay: Prices start at around $300 per night, but can vary depending on the room type and season.
Best time to go: The Greenbrier is a year-round destination, with each season offering its unique charm. Spring and fall are particularly beautiful.
Senior discounts: The Greenbrier offers a 10% discount for guests aged 50 and above. However, it's always best to confirm the availability of discounts when making reservations.

The Breakers – Palm Beach, Florida
Description: This stunning oceanfront hotel, built in 1896, is a true architectural gem. It offers luxurious accommodations, beautiful grounds, and numerous amenities, including pools, a spa, golf courses, and fine dining.
Price of stay: Prices start at around $500 per night. Suites and premium rooms may have higher rates.
Best time to go: Winter and spring provide the most pleasant weather in Florida, making it an ideal time to visit The Breakers.
Senior discounts: The Breakers does not advertise specific senior discounts. However, they often have promotions and packages available, so it's worth checking their website or contacting them for potential deals.

The Hermitage Hotel – Nashville, Tennessee
Description: Known for its distinctive Beaux-Arts architecture, The Hermitage Hotel is a historic and luxurious property. It offers elegant accommodations and is conveniently located near Nashville's popular attractions and entertainment venues.
Price of stay: Prices start at around $300 per night. Suite options are available at higher rates.
Best time to go: Spring and fall generally have pleasant weather in Nashville, while summer offers a lively atmosphere with various music festivals and events.
Senior discounts: The Hermitage Hotel does not explicitly promote senior discounts, but they occasionally offer special packages that may include discounted rates or additional perks. It's recommended to check their website or inquire directly for more information.

Hotel del Coronado – Coronado, California
Description: Situated on a picturesque beach near San Diego, Hotel del Coronado is a historic resort with Victorian charm. It offers stunning ocean views, luxurious accommodations, and a range of activities, including beach access, spa treatments, and fine dining.
Price of stay: Prices start at around $300 per night, but can vary based on room type and season.
Best time to go: Southern California enjoys pleasant weather year-round. Spring and fall offer favorable temperatures and fewer crowds.
Senior discounts: Hotel del Coronado may have special offers or promotions available for seniors. It's advisable to check their website or contact them directly for details.

The Biltmore Hotel – Coral Gables, Florida
Description: This National Historic Landmark, built in the 1920s, exudes elegance and sophistication. The Biltmore Hotel offers luxurious accommodations, a championship golf course, a renowned spa, and beautiful Mediterranean-style architecture.
Price of stay: Prices start at around $300 per night, but can vary depending on room type and season.
Best time to go: Winter and spring provide pleasant weather in Florida, making it an ideal time to visit The Biltmore Hotel.
Senior discounts: The Biltmore Hotel may offer special rates or packages for seniors, but availability may vary. It's recommended to visit their website or contact them directly for more information.

The Pfister Hotel – Milwaukee, Wisconsin
Description: Known for its timeless elegance and exceptional art collection, The Pfister Hotel is a landmark destination in Milwaukee. It offers luxurious accommodations, a spa, fine dining options, and stunning views of Lake Michigan.
Price of stay: Prices start at around $200 per night, but can vary based on room type and season.
Best time to go: Summer is a popular time to visit Milwaukee, as it offers pleasant weather for exploring the city and enjoying outdoor activities.
Senior discounts: The Pfister Hotel does not specifically advertise senior discounts. However, they occasionally have promotions and packages that may provide certain perks for seniors. It's advisable to check their website or contact them directly for more details.

The Grove Park Inn – Asheville, North Carolina
Description: Nestled in the Blue Ridge Mountains, The Grove Park Inn is an iconic mountain resort known for its historic charm. It offers luxurious accommodations, a world-class spa, golf courses, and breathtaking views.
Price of stay: Prices start at around $300 per night, but can vary depending on the room type and season.
Best time to go: Spring and fall offer pleasant weather and beautiful foliage in Asheville, making it an ideal time to visit The Grove Park Inn.
Senior discounts: The Grove Park Inn may have special rates or discounts available for seniors. It's advisable to check their website or contact them directly for more information.

La Fonda on the Plaza – Santa Fe, New Mexico
Description: Located in the heart of historic Santa Fe, La Fonda on the Plaza is a charming and culturally-rich hotel. It offers authentic Southwest-style accommodations, a spa, fine dining, and proximity to Santa Fe's vibrant art and culinary scene.
Price of stay: Prices start at around $200 per night, but can vary depending on room type and season.
Best time to go: Spring and fall offer pleasant weather and are ideal for exploring Santa Fe's art markets and outdoor activities.
Senior discounts: La Fonda on the Plaza may offer special rates or packages for seniors. It's recommended to visit their website or contact them directly for more information.
Please note that prices, availability, and discounts mentioned are subject to change, and it's always best to check the hotel's website or contact them directly for the most up-to-date information. Senior discounts, if available, may require proof of age or membership in certain organizations.

Learn more about wonderful historic hotels to visit by joining Senior Subway ( if you are 50+) and joining our Travel: Historic Hotels and B&Bs group!